Documentaries are one of my favorite genres of movies. When done well, they pull you into the lives of others, many times into worlds and sub-cultures you didn't even know existed.
Some of the most compelling ones I've seen this year are about people who are incredibly passionate about their work, and in many cases totally consumed by it.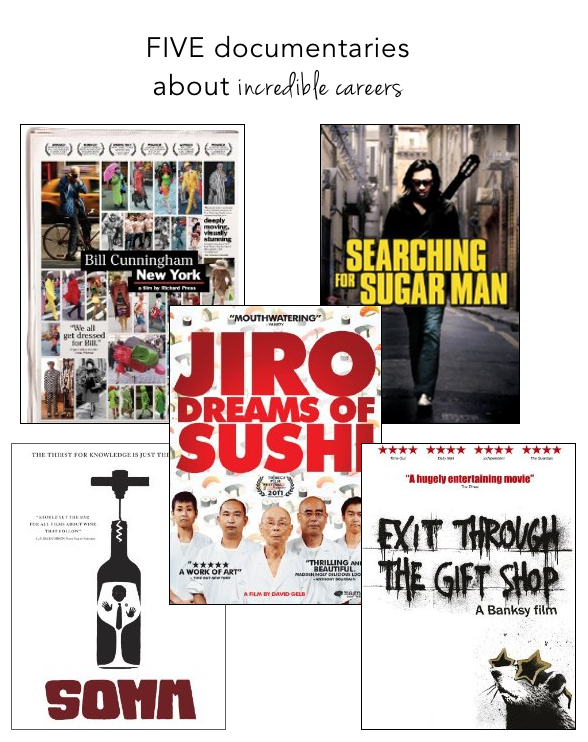 The holidays are a great time to kick back, cuddle up on the couch and watch a bunch of movies. Definitely add some of these great documentaries to your list.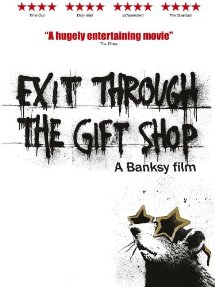 Exit Through The Gift Shop – This is an awesome story that takes you deep into the lives of a few street artists. The filmmaker at first follows them around but then eventually takes part.
The documentary is equally focused on the elusive street artist known as Banksy (who just made a visit to New York City). His art, which was never intended to be sold at high prices in fancy art galleries, ironically ends up being stripped off the walls and brought to that part art world.
This documentary follows around these two street artists, and many more, taking you deep into a subculture that is rapidly changing and evolving.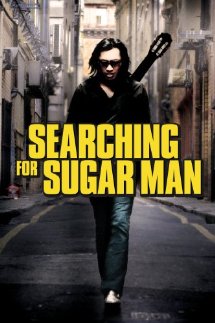 Searching for Sugarman – Even thinking back to watching is documentary gives me the chills – it is such an incredible story.
Searching for Sugarman is about one man's search for "Rodriguez" – a musician who put out 2 albums in the 70s but then left the music world to make a living, struggling to support himself and family.
Unbeknownst to him, while he was struggling in the US, he was actually a huge superstar in South Africa and thought to have mysteriously died by his fans years back. What happens during the making of this firm is truly extraordinary – and heartwarming. This is a MUST watch.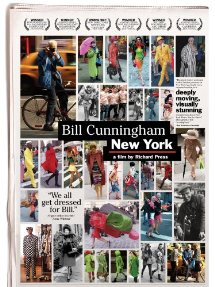 Bill Cunningham New York really made me realize what it means to LOVE what you do. If you work in the fashion world you might know about Bill. He is a notorious street photographer who has been working for the New York Times for the last 50 years or so (maybe more).
Most famous for his "On The Street" column in the NY Times, Bill follows a very simple routine each day, and lives with very, very little (even without his own bathroom or kitchen).
You might not expect someone like this to be one of the most important figures in the fashion world, having even Anna Wintour saying "We all get dressed for Bill", but he is. Watching this film, you immediately figure out why. He has a love for what he does beyond anything I've ever seen… and it is so genuine.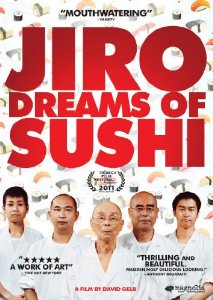 Jiro Dreams of Sushi highlights the life and work of Jiro, one of the world's most famous sushi chefs. I've never witnessed someone work so tirelessly to perfect a skill. This documentary brought a whole new meaning to the term "attention to detail"… not to mention work ethic.
It's also a story about family. 80-something year old Jiro will be passing down the restaurant to his son, who has also spent his life learning, training, and working to live up to the mastery of his father.
You'll never look at a piece of sushi the same way again!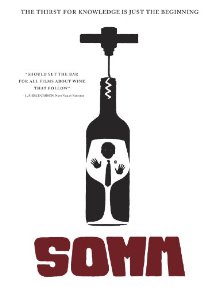 SOMM –  Last but certainly not least is SOMM – an amazing documentary I watched this weekend about four sommeliers who are attempting to pass the Master Sommelier exam (a test with one of the lowest pass rates in the world). To give you an idea of what that means, I think there are only about 200 Master Sommeliers even out there.
Love and passion for wine doesn't even begin to describe what these guys have. They've literally dedicated their lives to knowing every, single, detail about wine.
As part of the extremely tough exam, they actually have to smell and sip an unmarked glass of wine and call out the region, year, different qualities, and so much more.
My husband kept saying it was like a magic trick, and it really was.
I really loved all 5 of these and strongly recommend. Even better, I think almost all of them are available for free if you have Netflix or Amazon Prime. I hope you love these as much as I did, and they give a little dose of inspiration.