Often times career opportunities come around through one's social and professional networks.  I see it happen often enough that I know having a large network and always expanding it is an important part of one's career success.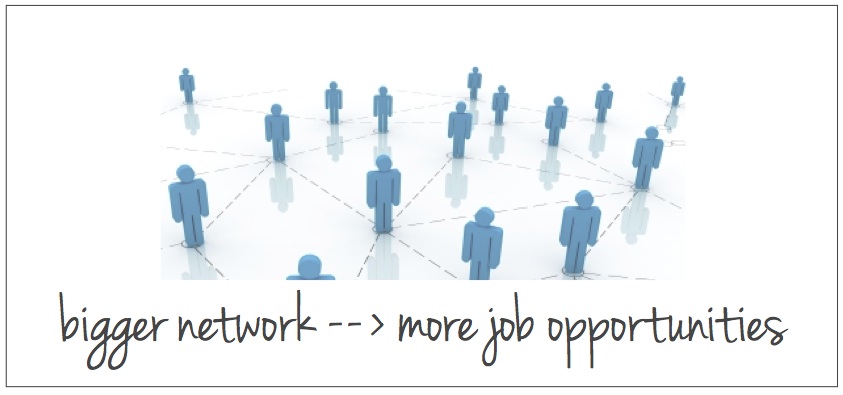 While I am not looking for a job, I am very new to the city of San Francisco and I decided it was time to get networking and meet some more people within the city.  One of my favorite organizations, The Levo League, had recently launched a Local Levo group and I knew I'd meet some great people through it.  As the networking event rolled around, I thought about grabbing a friend to come with me.  After all, I knew no one, and that can be incredibly intimidating. The temptation to grab a friend would guarantee I wouldn't be standing alone in the corner, but at what cost?
When you bring a friend to a networking event, you are bringing a safety net.  When you have a safety net, you are less likely to take risks. And… when you are less likely to take risks, you're less likely to get the maximum reward or benefit.
In the case of networking events, staying within your "comfort zone" comes at a cost – and here it is:
1. You're less likely to approach complete strangers, and there is no better way then to expand your network than to talk to someone you have no mutual connections to!  Remember that everyone there is likely in the same boat and no one goes to a networking event if they aren't open to meeting new people.
2. You're less likely to have the "space" to really build relationships. Going to this particular event was not only about meeting new people in the area, but also about meeting The Levo League team (who I knew "virtually" from writing articles).  After the event wrapped up I got to spend more time with them and start a valuable partnership and relationship.  Had I brought a friend, they would have had their own agenda and may have been excited to duck out early before I was able to meet the crew.
3. You're less likely to stand out as an individual – If someone meets you as part of a "pair" or group, they are likely to remember you as part of that group.  If you meet someone as just you, they get to absorb just that.  Networking is all about sharing who you are so you won't get the full advantage if you come with a plus one.
Networking has brought me great opportunities in my career.  And PS, if you're looking for a place to start, the Local Levo groups are incredible and I can't say enough good things about the SF crew!
The more you put yourself out there, the more you will get back.
So if you're new to a city, looking for new career opportunities, or just looking to meet some new people, DO IT, and do it alone.