We're bringing back the weekly recommended reading roundup each Friday!
Each week I'll be sharing the best posts I've read/videos I've watched on the topics of career advice, job search advice, general food for thought, and something fun (that's not at all work related). Enjoy!
Career Advice: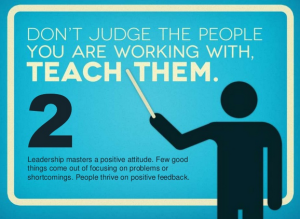 Antwerp Management School shared a great presentation on SlideShare which I found through The Daily Muse about Leadership. There are 19 slides, sharing advice on how to be a great leader, and some other great things to think about when it comes to leading teams. My favorites were:
Tasks are performed better when they are chosen instead of assigned.

If you fill the room, how can people grow?

Imagine your actions on the front page of a newspaper.
Check out the other 16 below…
Job Search Advice:
Common Interview Questions: Tell Me About Yourself via Prepary explains why "tell me about yourself" is one of the most important questions you'll be asked in the interview & how you can nail it.
Follow These Online Dating Rules to Find The Perfect Job Match by Emmie Scott via Levo League shares a funny concept that I have to admit I agree with: many of the rules of online dating have parallels to the job search. Maybe that sounds silly but it's true that curating your resume, playing up your best assets, and of course, being yourself will help you land a job that's a great fit for you.
Food for thought:
Sued Over Pay: Conde Naste Ends Internship Program from The New York Times. Many of you have heard by now that Conde Naste shut down their infamous intern program after being sued by 2 former interns for not being paid minimum wage during their summer internships.
The article shares thoughts from both perspectives – those who feel internships are a valuable "foot in the door" (paid or not) and others who feel that it's an unattainable opportunity for those who don't have the luxury of receiving low (or no) pay for an entire summer.
Regardless of how you feel about the topic, it's obvious that internship programs are under major scrutiny and more companies may follow on CN's footsteps in closing their programs (or maybe instead increasing their budgets!)
Something fun: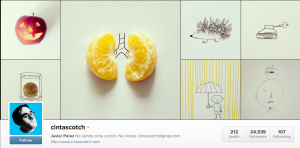 The Wonderfully Simplistic Instagram Will Make Your Day via Buzzfeed shares Javier Perez's instagram where he takes ordinary items and turns them into the cutest drawings. This really did make me smile immediately when I stumbled upon it. I'm definitely following him now.
Thanks for checking out this week's recommended reading roundup! Have a great weekend & see you next week.
-Jaime