Getting turned down for a job is tough.  After a few rounds of interviews and promising information, it's even tougher.  I always try to tell people that it's for the best and the right fit will come along (because I know it's true!) but it's hard to hear that in the moment.  It's pretty hard to find the positives in a job rejection.  Enter Hannah's story…
I met Hannah at a local Levo League event and was really inspired by her experience in the job search.  She went through a pretty tough and confusing situation, but it all worked out for the best.  I'm thrilled that Hannah was willing to share her story about finding the positives in a job rejection with us!  Here it is…
It's happened to all of us at one point or another – we feel we've aced the assignment, exam, or interview and then we are knocked over backwards when we discover that, in fact, we were unsuccessful. Even for the most determined and confident people out there, this can be extremely disappointing and lead to endless second-guessing and self-doubt.
Several months ago, I experienced just that. I'd flown across the country for an interview that was the last step and "final round" in the hiring process. More than just a job interview, this was a step toward fulfilling my dream to move to New York City, a risky step but one I felt ready and excited to take.
Having prepared meticulously, from anticipating interview questions to picking out just the right belt to go with my chosen outfit, I felt confident before, during, and after the interview.
And sure enough, within 15 minutes of leaving the building, I received a voicemail saying that the team absolutely loved me and would move onto checking my references with the intent of making me a formal offer within a week.
Thrilled and considering this a verbal offer, I sent them my references and made plans to move across the country.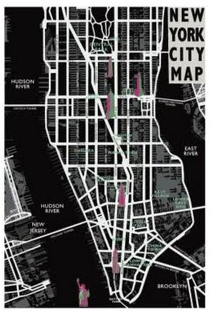 But them something odd happened.  Days passed, then weeks, and no written offer appeared.  Finally, after endless back-and-forth, agonizing, and guessing, I got the email I was dreading.
They had decided not to hire me, as simple as that. No response was given to my request for feedback, and I had (and still have) no idea what could possibly have gone wrong.
As luck would have it, a couple days later I left for a weeklong vacation in Spain. I was able to use that time to clear my head, immerse myself in my passion for traveling, and evaluate with a clearer mind my options upon my return.
In many ways, I now saw, there were aspects of that job that weren't fit for me, such as the size of the company (too small) and demographic of the employees (I didn't see a single male in the entire office) and other things I had trouble seeing in the moment. I also put lots of thought into my plan to move to New York. Was I sure that I wanted to invest the money and energy for a cross-country move, not to mention leave my friends and home behind in California? Looking back, my initial decision was made on a whim in a time of confusion and desperation; I was now equipped to weigh the pros and cons more rationally.
I ended up deciding that I did want to push forward, but set some parameters this time.  I made a target list of companies for which I would like to work, identified my interests within the field and searched only for positions that would allow me to hone my skills in this area, and, most importantly, trusted my instinct throughout the interview process and stuck up for myself when it came time to negotiate.
Within about half the time it took to get through my last interview process, I had two offers from companies in which I was highly interested.  Making my decision wasn't difficult as I stuck with my gut, asked questions, and negotiated until I felt comfortable with the offer in front of me. I'm now living in New York City and working at a job that I can tell I'm absolutely going to love.
When we face disappointment, whether it's not getting promoted or finding out we didn't ace that interview after all, we end up with an excellent opportunity for reflection and evaluation. If you find yourself in this situation, first think consider why you were looking for a new position in the first place.
Secondly, was the opportunity in fact offering you the best potential for the kind of development you personally were seeking, or was it simply the "next logical step?" Would the compensation have been satisfactory? Were there any red flags hat you chose to ignore during the interview process?
Though it may seem at first as if you have far more questions than answers, you will ultimately end up in a much better place because of the disappointment–whether you continue, refocus, or halt your search.
Hannah is a recent San Francisco transplant living, working, and exploring in Manhattan. She works in technology Public Relations and holds a Bachelor's  degree from Santa Clara University.