The holiday season is a fun one for many offices. There are usually celebrations and some type of gift giving. While it is not at all required that you give your boss a gift for the holidays, even giving something small is a nice touch.
When it comes to gifts for bosses, here are a few general guidelines to follow: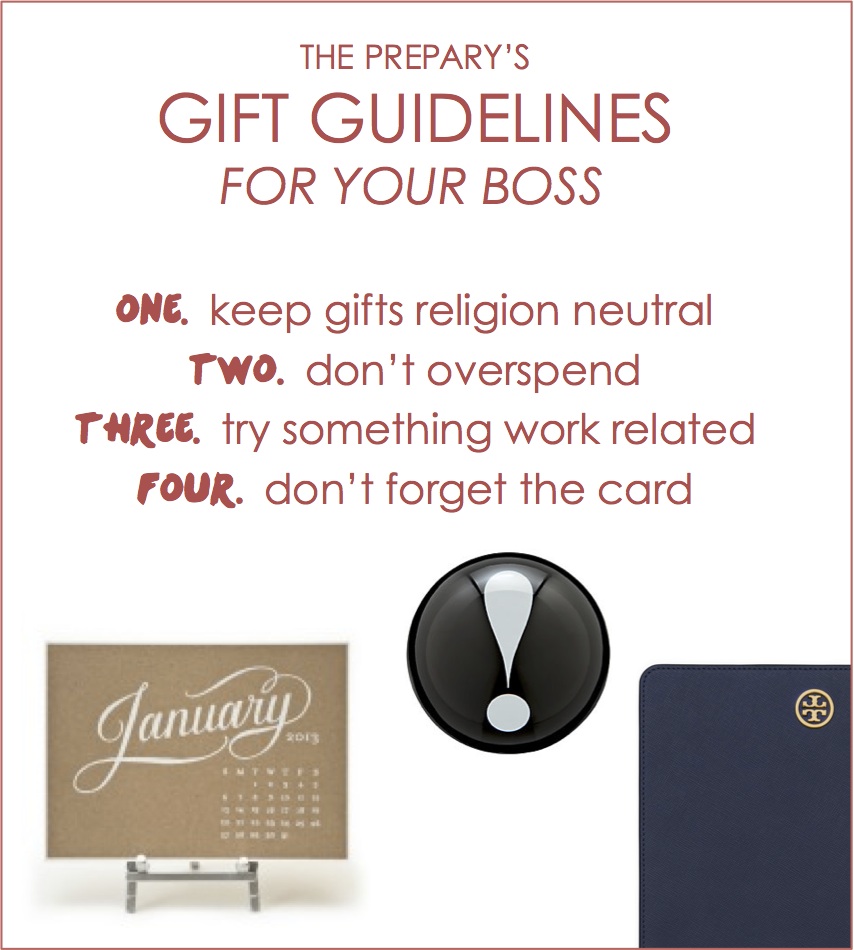 Keep gifts religion neutral:
Religion can be a sensitive subject in the office so it's best to keep gifts religion neutral. A little festive wrapping paper is no problem but you don't want to accidentally buy a Christmas ornament for someone who doesn't celebrate.
Don't overspend:
You don't need to spend a lot to make this gesture count. In fact, it could be seen as inappropriate to spend too much. I would say to keep your gift under $50 and $20-$30 is a great range. However, every office and every relationship is different so you know best what's appropriate. Just know that bigger isn't always better in this case.
If you're set on a gift that's out of the price range, consider going in on a group gift. If you do, still be sure you write your own card.
When in doubt, keep the gift work-related:
If you don't know a ton about your boss's taste, it's always a safe bet to get some type of accessory they can keep at their desk and/or use at work.
A paperweight, desk calendar, mousepad, personalized stationary set, or anything along those lines are great gifts. A few of my favorites below:
Bloomingdale's Desktop Decor · Kate Spade Paperweights · Tory Burch Clothing
Another great desk accessory is a small plant. While flowers die quickly, others live on for months. I have recently become obsessed with The Sill which sells adorable succulents that add a little life to anyone's workspace. I've had one on my desk since August and it's still kicking.

Don't forget the card…
The most important part of this whole thing is the sentiment behind it. Write your boss a nice card thanking them for all they've done for you throughout the year.