On the eve of Thanksgiving, I'm thinking about gratitude. There is so much I am grateful for – family, friends, a place to call home. On the career side of things, a job, great coworkers, mentors, opportunities for growth and so much more.
In the spirit of Thanksgiving, I wanted to share a few posts and quotes about gratitude.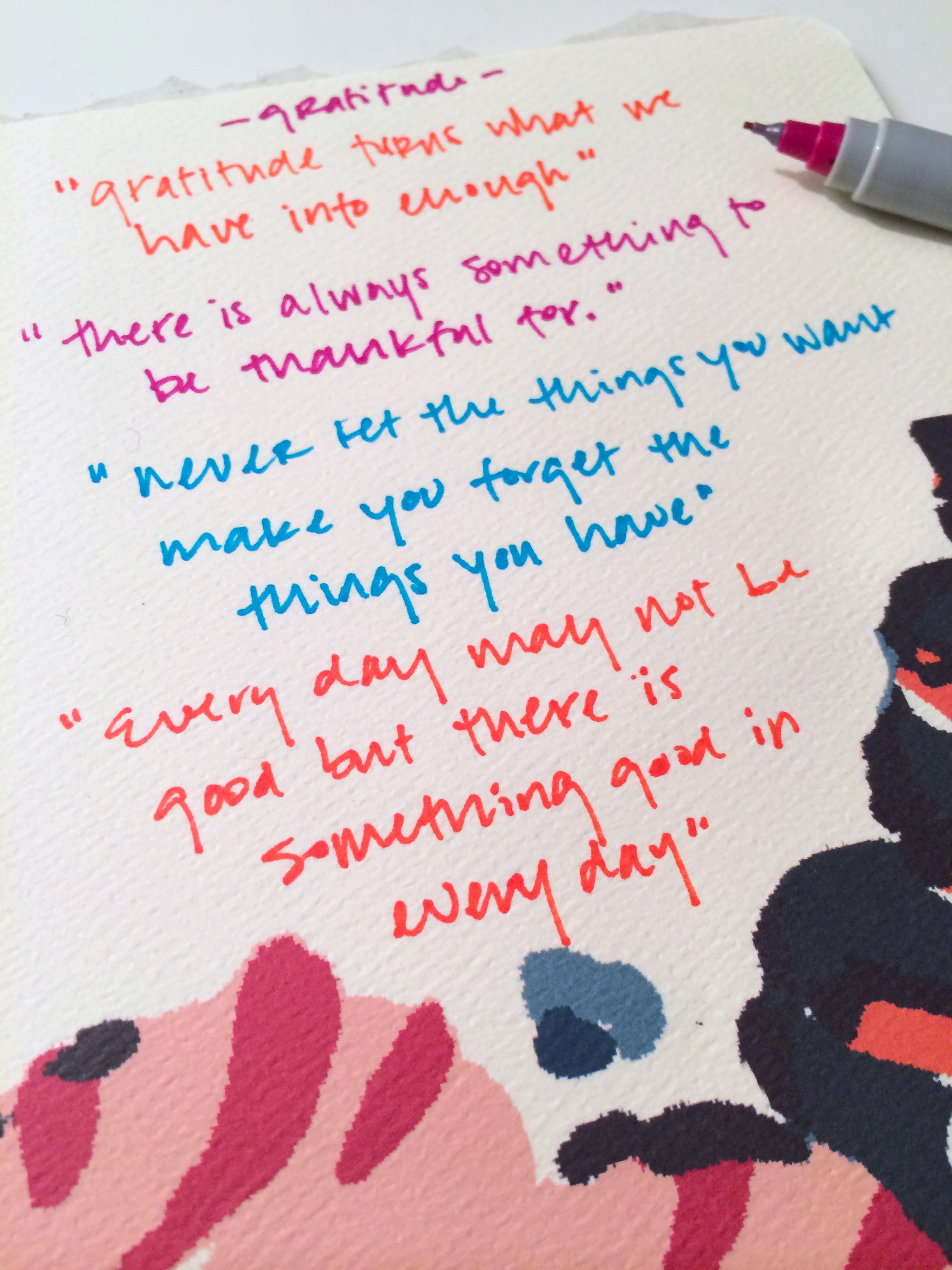 I love the Unstuck app and blog. Their mission of creating an "in-the-moment approach to personal growth for anyone who wants to live better every day" really resonates with me.
They wrote a great post about 40 ways to give gratitude every day. Some of my favorites from the post:
They also have these super cute "gratitude cards" you can send to those on your mind.
Lots of people want to work for companies that also give back. Read about just a few in this post from The Daily Muse. It's pretty amazing to see that Warby Parker has given half a million pairs of glasses to those in need. Toms, not mentioned in the article, published a "giving report" to share insight into their process of giving back a pair of shoes with every Toms purchase.
This post was written by my good friend Maxie… who honestly, was one of the first people I got to know who often said "thank you, I appreciate you" in the course of not just working together, but also in our friendship. Until I met Maxie, I never realized how much that very simple statement can help you through the day.
So Maxie was the perfect person to write this post for Levo. Taking the ideas of thankfulness and gratitude and applying them to work is important too.
It's easy to remember our gratitude during this month of thanks, but what about all the other months and days of the year? Consistent and intentional appreciation can — and should — happen in the small moments throughout the year. Whether it's a small sticky note that you leave on a coworker's computer, the ping of an appreciative email, or just taking two minutes to pick up the phone and tell them yourself, a culture of gratitude in your life once Thanksgiving ends will have a positive effect for many months (and years) to come.
And to anyone out there reading this post, have a very happy Thanksgiving – and thank you for reading and supporting The Prepary. I appreciate you!