If you're a regular reader you know that I almost never put guest posts up on The Prepary. But I've made an exception, and will continue to in the future if I find someone whose experience you can really benefit from. While I was still working at my last job in the fashion industry, our team had an amazing intern, Kat (now a Junior). Kat is smart, on the ball, and totally driven. Having just gone through the process of getting a summer internship at one of the most competitive companies in fashion I asked Kat to share her tips with you guys…  Thank you Kat for an amazing post, and I stand by every piece of advice in here.
This is a longer read, but if you (or someone you know) is looking for an internship this summer it's a must.
---
How to land a summer internship, by Kat Duarte
The summer internship search can seem like a competitive and daunting process for most college students. Landing your dream job or anything close to it can sometimes seem impossible, especially when you are up against hundreds of other qualified applicants from all over the country and sometimes, world. I was lucky enough to secure my dream internship this past summer for Tory Burch in New York City. It was the most rewarding summer I have ever had, and everything from my fellow interns to the office décor put a smile on my face walking through the door. When sharing my upcoming plans with friends and classmates I was often asked the same question, "Congrats! How did you do it?"
This is how!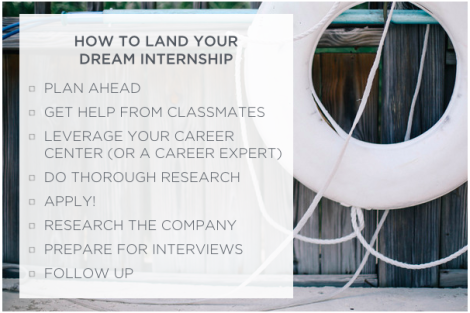 1. Plan ahead. At the beginning of your academic year (yes, that far in advance) compile a list of companies you are interested in and would like to work for, even if they seem like a reach.
Many companies actually start releasing their applications in the early Fall and it's helpful to have deadlines highlighted. Your summer is still fresh in your mind and you can reflect upon what you had wished you had done more of or what you loved doing. It's also a good idea to set up job alerts so you can stay on top of any new postings that come up.
Also, at this time you won't have midterms, assignments, or finals to worry about. I usually break my company list down into industries, ex. Tech companies, Banks and Finance, and Fashion.
2. Get feedback from friends or classmates who interned or received offers from places you are interested in interning for. They can give you honest, firsthand answers about their experiences.
People love when you reach out to them and if they did well their managers may want to continue recruiting from the same schools so it helps to show you are interested.
3. Head to your school's career center or get advice from a knowledgable friend or career expert. My resume was critiqued countless times and I have three versions for different industries and positions.
Also, you never know if you will have a phone, video, or face-to-face interview so it is best to practice them all. Your career center will have professional advice and mine even filmed me so I could analyze my body language on my own.
Having a close friend do a mock interview is great because you'll feel comfortable and they will be honest. If you get nervous during the actual interview and feel yourself speaking too quickly or tangling your words, take a deep breath, and imagine you're talking to a friend (but obviously stay professional!).
4. Research and thoroughly understand the jobs and requirements (and meet most, if not all of it) before applying. If you are putting your time and effort into an application but they have specified a GPA requirement, a major, a location, and you do not meet one of them it can be a bummer.
5. Apply! This is obviously the most important step. Also search everywhere you can. I went to career fairs and asked for referrals but found the Tory application because a close friend found it online and inboxed it to me thinking I would be a great fit. I applied thinking it was a long shot and received an email two days later for a phone interview! You don't need connections, you just need persistence to search high and low and be open minded for the right fit.
6. If you land an interview: research the company. It's fantastic if it is with a company you are passionate about. I love shopping at Tory Burch but also read about her story, her dedication to philanthropy and frequently checked out the Tory blog. Tip: research your interviewer so can get a sense of what they have achieved and their career path. For example, I found out that Jaime had founded The Prepary and we were able to chat about it!
7. If you are at school your interview will most likely be a phone or video interview. Smile while you're speaking, this tactic will help you relax. Also, be confident in yourself. If you secured an interview you already seem like a good candidate. Have your resume directly in front of you and have your key talking points and strengths highlighted. Also, incorporate things not on your resume. They also have it in front of them but if you mention that you are an avid runner or artist it shows that you can balance your academic life with hobbies and are overall well rounded. Relate your outside interests to the industry the company is in so you can stand out.
8. Send follow up e-mails reminding your interviewer why you are a good candidate and thanking them. Be efficient and timely so they get a sense of what you will be like working for them. Be patient. Often times you are not the only potential candidate.
---
Most importantly: be yourself. Recruiters can tell if you are enthusiastic about a position, and when it comes down to it, if two candidates are the same on paper but one truly seems to want it more it is a no-brainer. Make sure that whatever internship you have set your sights on will challenge you and bring out your best self. 
Also make sure it is something you would actually enjoy doing. Sure, it may be a big name law firm or bank but when you picture your time there make sure the possibility excites you.  Good luck!