Key Stats:
Name:  Allison R.
Schools/Majors:  New York University, Bachelors degree in Sociology
Current role:  Student Engagement & Development Program Manager at Google
Past roles:  Corporate Recruiter, Campus Recruiter and University Programs Specialist at various finance and Investment Banking firms
What made you choose to go to New York University to study Sociology?  Did you have your future career in HR in mind?
Like many graduates of New York University, I chose that school largely because of it's location in the center of the world's capital – New York City.  I always knew I wanted to live and study in New York but when I started at NYU I was not sure what direction I should take.  I originally wanted to major in Psychology, but those classes were hard to get into, so I started taking Sociology classes while I waited.  Eventually, I found I enjoyed Sociology so much that I decided to major in it.
Originally, I wanted very much to work in public policy or the non-profit world.  I picked up a second major in Gender & Sexuality Studies, and I wanted to work on researching policy (domestic or international) that impacted women.

How did you decide to pursue and accept your first role at a financial staffing agency?  Did you always know you wanted to work in recruiting?
My first full-time job was as a Junior Recruiter at a Finance & Accounting staffing agency.  I began working full-time the summer before my senior year and continued working 40 hour weeks throughout my last year at college.  To be honest, I accepted that first role because  I had just come back from studying abroad, had no money, nowhere to live and was excited to take the first offer that was presented to me!

I hadn't planned to work in recruiting or human resources, but what I found I enjoyed the work, and happened to be pretty good at it. From that first job I continued on in an uninterrupted career in staffing and talent management.

What about the recruiting world appealed to you?
There are several things about recruiting that have appealed to me over the years.  Two of the biggest are the ability to work with people and the ability to be very strategic.
Recruiting, especially campus recruiting, is a career where you have a lot of autonomy to think very strategically about your work and the freedom to design strategies that you know will work for your candidates and clients.  A lot of recruiting is problem solving, and unlike math or engineering, I find the problems even MORE interesting because you are dealing with the always unpredictable human element!  
How has that first job led you to where you are today?  What were some of the toughest career decisions you had to make along the way?
My first job gave me the opportunity to learn the ins and outs of the finance world, to become totally comfortable talking to candidates (and cold calling strangers!), and to grow my network within the industry.   In fact, it's that network that has helped me grow my career– as one of my clients from one role introduced me to another opportunity that turned out to be a great fit.
The toughest career decision I had to make so far the choice of what career to pursue.  When I graduated from NYU I had an offer to be a policy analyst with Mayor Bloomberg's Office.  The offer was to do research and make recommendations on policy that affected women and children in New York City.  This, of course, is what I had gone to school hoping to be able to do upon graduation!  I had been working for over a year already in the corporate recruiting world and I had to make a decision.  Unfortunately, the policy job did not pay enough for me to both repay my student loans and survive in NYC so I had to turn it down.  While it wasn't so much of a choice (there really was no way I could have accepted), I still think back to that decision a lot and wonder what would have happened if things went the other way.
What made you decide to move from the Finance industry to the Technology industry? Did anything really surprise you about the move?
While spending my early years in Finance was a great learning experience, I decided to make the move into Technology and into Google because I knew that Google's culture and work environment were a better fit.

Trying to describe the difference between banking and Google is like trying to describe the difference between Earth and some far off alien world – they are just completely different.  While I expected this, I think the thing that surprised me the most was how happy I was with my move to the new industry.  Suddenly, I not only enjoyed coming to work but I was really comfortable in the work environment and I was truly thriving.  I think sometimes we can convince ourselves that work is work and it's not supposed to be fun and that there will always be some element of misery involved.  What I learned is that that isn't true, and that if you can choose a company and an industry that is in-line with your style, structural needs, and values then there doesn't have to be any misery to your job!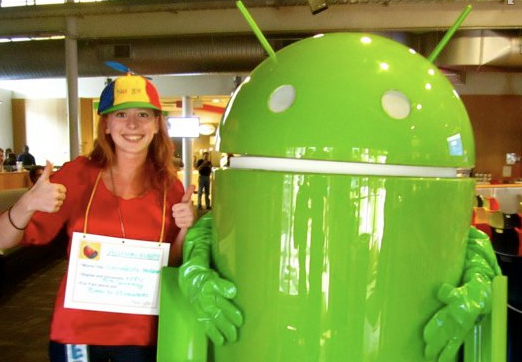 What is a typical day like now (vs. 7 years ago)?
I think the biggest difference between today and when I began my career is the level of impact my day-to-day work has and the access to resources and information that I have on a consistent basis.  In my current role, I work on creating educational programs that reach hundreds of students around the world.  The projects I work on make not only an impact on the lives of the students we engage with, but they also have a direct impact on the goals of my company.  I choose the projects I want to focus on, based on business need, and I get to spend almost my entire day collaborating with people all around the world.  My role now is extremely creative and my main focus is on innovation and strategic thinking which I find very interesting and motivating!
Seven years ago, when I was working in my first job as a Junior Recruiter at a finance staffing agency, my work was decidedly less impactful and had much more of a support focus.  As an entry level employee, you have very little say over your hours or what you work on during the day.  At my first job I would typically get in around 8:30am to make sure I was at my desk before my manager or any of the other people on the team I supported.  I would spend most of my day proactively sourcing leads for the recruiters to follow-up with, as well as cold-calling candidates in our system to see if they were interested in making a move to another firm.  After business hours, I would be on hand to greet candidates who came in to interview with us after leaving work for the day.  On a typical day I would leave around 7pm.
I appreciate that Google gives me a lot of autonomy and creative freedom with my hours and my work. In my role now, I spend my time creating and driving strategy.
I organize my day around the time zones of colleagues I am collaborating with, and will have morning meetings with Europe and Asia and afternoon meetings with California.
A typical day is spent focusing on our overall strategy for attracting top technical talent to Google.  With partners from all across the company, and the world, we'll create innovative educational and recruiting programs which are designed to not only teach college students the technical skills they will need to work at Google, but also to highlight the awesome experience of being a Googler and being able to work on some of the world's largest and most complex technological problems.
Is "what makes a good entry level candidate" universal or does it change based on the industry?
What are your "top 3" when you meet potential candidates?
I think what makes a top entry level candidate definitely depends on the industry.  While most companies are looking for potential, what defines that potential will vary.

The top three qualities I look for in entry level software engineering candidates are:  (1) strong technical skills, (2) proven dedication to the field of computer science, and (3) strong academic performance.

Once we've determined that a candidate has these three qualities, the next thing we look for is culture fit.  Google has a very unique culture where employees are given a lot of autonomy and are expected to take large amounts of initiative in their work.  Not everyone thrives in that type of environment, and so we want to make sure that a candidate can be successful and grow at Google.

In your current role, you work in a place where there is a high premium placed on culture and environment.  How much weight do you think candidates should put on these factors when considering a company?
What first time job seekers may not fully understand is just how much time you will spend at work once you finish college.  What type of environment you choose to put yourself in will have a major impact not only on your work performance and career, but on your physical and psychological health as well.  You need to make sure that you are in an environment where you can be healthy and productive and where you are comfortable enough to learn and grow in your career.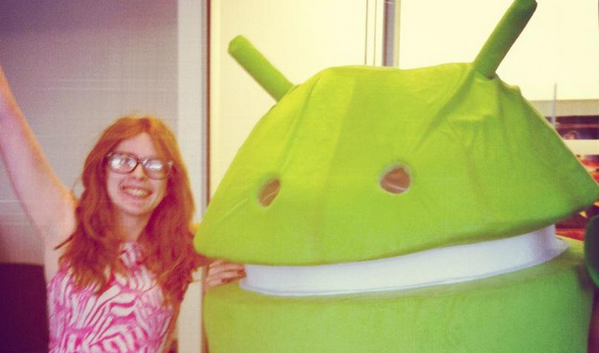 What was the best piece of advice you received when looking for your first job?  What is the best advice you've given others?
I did not receive any advice when I was looking for my first job, but the best advice I like to give to others is to make sure you like the people you will be working with.  Job roles change, projects change, priorities change, and your day-to-day functions will change, but what doesn't change are the people around you.  Regardless of how much you love the work, if the people and the environment is toxic for you, you will not be happy or productive.
What I'd like young job seekers to understand is that your first job probably won't be your dream job, and your first few roles will likely involve a lot of work that is more supportive and gives you less freedom.  I advise you to relish those roles – take every opportunity you can to learn and do your job really, really well.  If you do, it will lead to bigger and better career opportunities and eventually you will end up where you want to be.  Just be careful that along the way you don't make too many personal sacrifices and you keep a good balance between your professional and personal needs.