Our fourth Prepary interview is with someone whose career I've always admired.  With both book smarts and street smarts and a super engaging personality, I've never doubted Tracy would be successful.  She is a shining example of someone who has seamlessly switched between 3 very different industries without taking a step back.  Read through this awesome interview and learn her tricks!
Key Stats:
Name: Tracy D.
Education: Brown University, BA, History
Current role: Associate Marketing Manager for People Magazine
Prior roles: Investor Relations at Ipreo, Financial Analyst at Ralph Lauren, Associate Planner at Ralph Lauren
Tell us a little bit about how you landed in your first role in Financial Services.
I went to Brown University and majored in History. I wanted to originally be pre-med but decided early on that it wasn't for me. As a history major, I got the standard questions like "What are you going to do with your major after you graduate?".  I somehow ended up interviewing for a financial services consulting firm and got an offer as an Investor Relations Consultant for Fortune 500 companies.
How'd you find out about that opportunity?  Did you have peers or mentors pointing you in that direction?
The company was heavily recruiting student-athletes and a friend of mine who was a year older than me was already working there. She suggested that I apply since the position would give me exposure to a little bit of everything – finance, client interaction, account management, and marketing. So I applied and things worked out. It was super helpful to leverage my contacts.
I didn't realize that at the time since I didn't even think of this particular friend as an actual "contact" – she was really just one of my friends.  But I now realize that friends are such an important part of your network.
That's a great point.  You never know who is going to point you in the direction of your first (or next) job!  After spending about a year there, you moved on to the Retail industry. What factors made you move on from that first role?  Were your "contacts" key in finding that next job as well?
The moment I felt, I may not want to make a career out of that first job, I thought about what exactly I liked and didn't like about it. I realized that while I enjoyed speaking to clients and learning about different businesses, I wanted to be in a position where you could see where your work was going afterwards- really understand what the impact was. That's when I basically knew that I wanted to be on the "client" side – working in the corporate office for a big company. So I started applying for companies in industries that I was interested in.
Since I didn't have many friends or contacts in those industries, I tried to use LinkedIn to my advantage.  If I found an opening on a company's career site, I would then try to search for someone in that company's HR department on LinkedIn. Once I had a name, I would then try and find their email and just email them directly.
This was more to avoid applying through the website where there was a good chance that my resume would get lost in the pile of other applicants. Once I started doing this, I started getting calls to schedule interviews.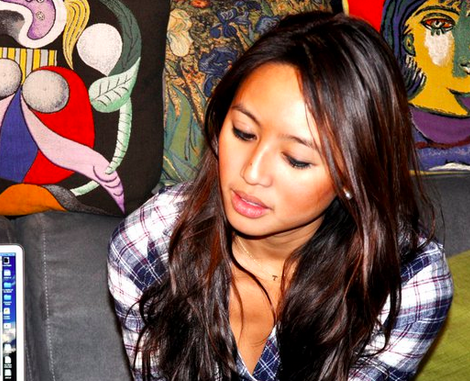 LinkedIn is SUCH a powerful tool.  Is that how you ended up getting an interview at Ralph Lauren?
It is! The person I found for the Ralph Lauren position wasn't the direct HR manager but she forwarded my resume to the right contact who then reached out to me.
That's so encouraging! Tell us a little bit about your time at RL. What were your favorite parts of your job?
I first came to Ralph Lauren as a Financial Analyst in the E-Commerce division. I had come at a time when they were hiring a whole new finance & strategy group so my bosses were new as well and from outside of the industry.  And with my financial services/investor relations background, it was very obvious that the company was looking for people who could learn quickly and had relevant skills to bring on board.
They weren't necessarily looking for direct retail, fashion, or e-commerce experience. All of that can be taught and learned on the job.
A few years in, you moved from your Financial Analyst role to an Associate Planner role.  I think a lot of people wonder about how to approach internal mobility.  How were you able to successfully make that move?
In finance, I was managing the P&L's of our dot-com businesses. After a while, I became more interested in what was driving our sales & revenue. I already understood expense management but I wanted to know more about why our e-commerce business was so profitable.  So I tried to spend more time with our Planning group.
If you're ever interested in another department or group, see if there are opportunities to cross-train. Get to know what they are doing and if nothing else comes of it, you will be more well-rounded.
Once there was an opening on that team, I was approached because I already had a general knowledge of what the role was about and knew how to protect the business financially from my experience in the finance group.
That's really good advice.  Staying "curious" and always learning is so important.  After over 4 years, you decided to move on to where you are today.  Was that a tough decision? What factors were driving you to try something new?
Even though I was a planner, I actually reported into the Director of Marketing & Planning at the time. Planning is responsible for our numbers but marketing is responsible for strategies to hit those numbers. I still enjoyed the analytical piece that came with planning but I really wanted more of the creative aspect that came with marketing. And knowing that was more of the route I wanted to take as far as my career went, I started looking for marketing positions to apply to where I could leverage my existing experience and keep moving forward while avoiding having to start all over again. I found myself on career sites of publishing companies since marketing is a huge piece of any publication (whether on the advertising side or consumer side) and noticed that these marketing positions were very analytical driven. While I loved working in retail, I wanted to gain marketing experience. Publishing seemed to be the best industry to do that in.
So how did you manage to get your resume noticed this time around?
I went to Brown's alumni directory actually. After filtering through alumni in the industry, I found a girl who had graduated a couple of years ahead of me and was currently at Time Inc.
I had never taken this route before and I was surprised how many alumni volunteer to chat about career moves and are very willing to network in general.
So I reached out to her and she was happy to chat with me about her experiences. After that conversation, not only did she pass my resume along to the hiring manager of a position I applied to, she also passed it along to her two other friends at other companies who were looking to hire marketing managers as well.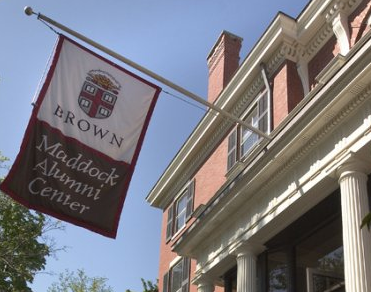 That's such a great example of really using your resources.  Based on your past, I imagine that's one tip you would definitely give to job seekers.  Any other advice you have, especially to people who want to switch industries?
If there's an open position that you want to go for but you're not quite sure you qualify for it, comb through the job description and list examples of everything you've done in your current and past work experience that demonstrates that you can do this job. Sometimes you actually possess skills that make you super qualified for a role that you didn't think you had. This will also help with prepping for interviews as you'll have made yourself a list of demonstrated examples of why you are the most qualified candidate for this role.
Also, don't freak out that everyone knows what they are doing before second semester of senior year (ahem, finance folks).
A lot of companies hire on an as-need basis and I didn't realize until later on that consulting and finance firms hire full analyst classes while not every fashion company knows that they'll need an assistant buyer until the following September. Reach out to friends who are already working, talk to alumni, and make sure your resume is strong. Self-marketing is SO important.  You can never spend enough time working on your presentation and why someone should hire you. Whether it's an exploratory interview, phone screening, or the real deal, know who you are and things will work out.