Everyone remember Tracy from this article? Tracy is my amazingly talented friend who (amongst other things) has mastered the art of developing a really diverse skill set and putting it to use in super interesting roles.
Being one of those people who is great at everything she does, it's no surprise that a spontaneous jewelry making class inspired her to start her own business, Kalaki Riot.  She carefully crafts each piece by hand using traditional methods of wax carving and various fabrication techniques… and the product is amazing!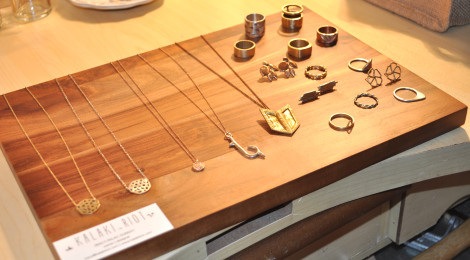 In her own words…
Kalaki Riot is something of a reminiscent brand. I tend to design pieces that remind me of the beach or my travels and constantly pull from places I'd rather be at in that moment. I hand make my jewelry and love that each piece is like my own interpretation of whatever it is that I'm designing be it a necklace, ring, etc. And I design for the girl who appreciates character and authenticity in the things she likes. To her, "statement jewelry" doesn't always mean the biggest or flashiest, but also a simple look that she defines and chooses to wear every day. It's her own statement and that's cool.  -Tracy
Our first giveaway!
With that… I'm excited to announce our very first giveaway on Prepary! The lucky winner will receive beautiful sterling silver rope earrings from Tracy's line. Enter to win using Rafflecopter below!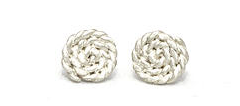 For those of you who spotted something else you love on kalakiriot.com use the code PREPARY at checkout for 10% off of your purchase through the new year. And don't forget to follow Tracy on Twitter, Instagram, Facebook, and Pinterest. Happy shopping!